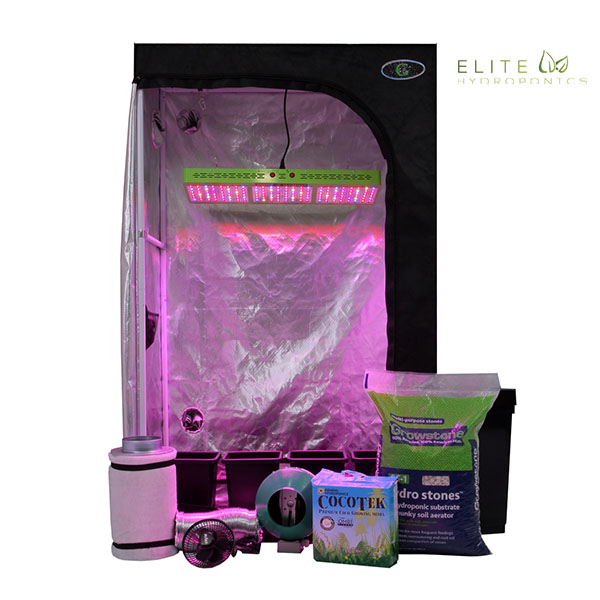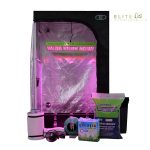 Oasis 2'x4′ – 4 Plant LED Hydroponics Grow Tent System
26
people are viewing this right now
Compare
Guaranteed safe & secure checkout
Description
Product Description
The Oasis grow tent system is perfect for those looking for a high quality, luxurious grow system with plenty of room to grow large plants. The Oasis has the best pricing in the industry and comes with free shipping, unlimited tech support, and 3 year warranty.
Note: We use very high quality tents. See Galaxy Grow Tent specs.
Dimensions: 2' x 4'x 6'5"
Features:
Uses high quality Galaxy Grow Tents (Ultra-Heavy Duty 1680D Material)
Uses Mars 144 LED Grow Lights for high quality grow without the typical power usage or cost. Guaranteed for 50,000 hours
Uses Ultra-Strong 25mm Poles with steel corners (NO PLASTIC) – Strongest poles on the market (Can carry up to 300 pounds!)
Heavy Duty Zippers
Heavy Duty Utility Pouch
Multiple Mesh Vent Ports
Reinforced Corners
Easy To Clean Spill Tray
Heavy Duty Poly Viewing Windows
Light Guard Flaps for All Zippers
Utility Cross Bars With Heavy Duty Steel Brackets
Several Ducting Port with Double Liner to Be Double Light Tight
'D' Style Doors
Carrying Case for Easy Moving and Storage
The Mars Reflector 144 is a powerful 5 watt LED based unit featuring a custom spectrum diffuser to maximize energy efficiency and coverage area. The compact design, cool operating temperatures and extra-large coverage area makes this series great for small growing areas where there is limited space. The Reflector 144 also feature a "Grow & Bloom" switch for maximum control and energy savings. Choose from Growth and seedling mode (VEG) or Bloom mode.
The 4-pot system is a gravity fed watering system which requires no power, pumps or timers to operate. It is extremely versatile and caters for gardeners and growers of all abilities guaranteeing great results. Once set up and reservoir is filled with water and liquid feed, this adaptable, unfailing system will completely take care of all your plants needs with minimal monitoring.
Growstone® GS-1 Hydro Stones
A breakthrough, high-performance hydroponic growing media specifically engineered for a balanced air-to-water ratio. GS-1 Hydro Stones deliver 67 percent more water retention and 12 percent more aeration than clay pebbles. The sustainable, earth-friendly media are made from 100 percent recycled glass and are 100 percent American-made.
Coco Coir Bale 5K
Coco Coir organic growing medium consists of different types of compressed coco coir. This high-quality, low sodium growing medium is an environmentally-friendly alternative to sphagnum peat moss. When hydrated with water, Coco Coir rapidly expands, saving time and effort.  Coco Coir growing mediums can be blended together or mixed with expanded clay pellets, perlite or topsoil.
4" inline fan
The 4-inch, 171-cubic-feet-per-minute Inline Fan quietly and efficiently ensures airflow in indoor gardens. They have powder coated steel housing encases a motor with automatic thermal overload protection. It includes a 120-volt prewired power cord and mounting hardware for easy installation.
4"ducting
This Air Duct features dual layer foil for extra strength and tear resistance. Its light proof, and in pre-packaged 25' lengths
4"carbon filter
Filled with 100% virgin coconut charcoal, this lightweight filter is specifically designed and sized to hang inside smaller grow tents or huts. Optimal CFM Range: 150-265
6" clip on fan
5W brush-less motor for longer life.
Energy efficient, low voltage. Ultra-quiet operation.
3 Year Warranty
Lifetime Support via phone or email.
Free Shipping
Optional Upgrades:
1. RX Bloom and Grow Nutrients; 2 quarts each: 4 quarts total (Recommended)
2. Pro Co2 XL bucket to increase production speed by up to 20%.
3. Hanging or Magic Herb Dryer to help dry plants quickly and efficiently
4. Grow Guides and Hydroponics Training Manuals
There are no question found.